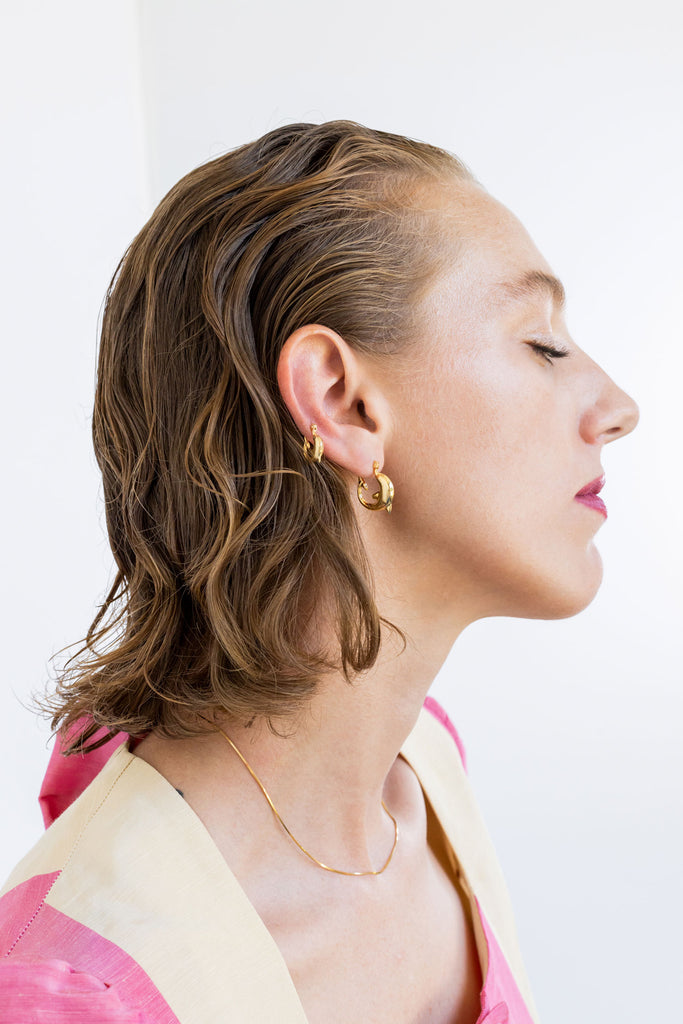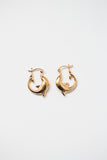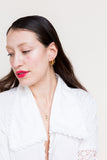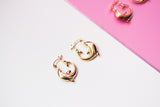 ARO
Dolphin Shrimp Hoops - Small
$ 50.00
Puffy hoops in the shape of a dolphin? Yes, please.  These hoops are small but are perfect for everyday use.

- 24kt Gold-Plated Sterling Silver
- Height .8" Inches
- Designed & Sourced by artisans in Mexico 

Model wearing the Small Dolphin Earrings in the lobe and the XSmall Dolphin Earrings in her cartilage piercing.