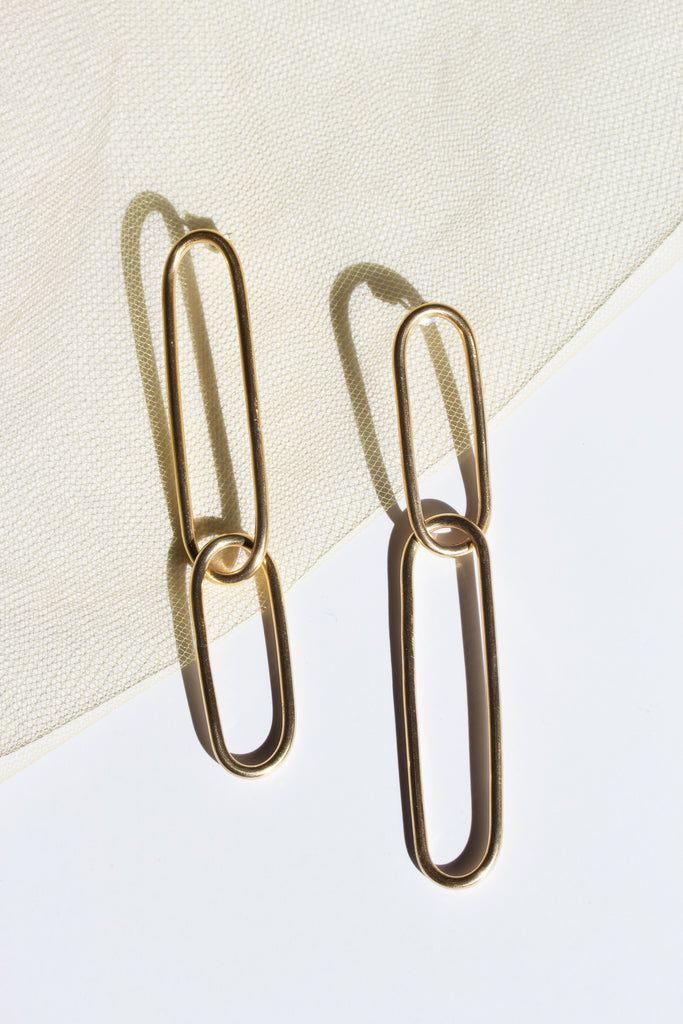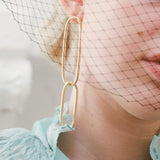 LAURA ESTRADA
Zephyr Link Earrings
$ 120.00
Hand formed elongated link earrings.
- Available in polished brass.
- Sterling silver ear posts

These earrings are hand made individually and yours may appear slightly different than the image.
Brass naturally oxidizes over time, please see the jewelry care section for maintenance tips.
Laura Estrada jewelry is a Latinx-owned accessories brand founded in 2018 by designer Laura Estrada and based in Los Angeles. 

Functioning as a multifaceted creative studio, she handcrafts sustainably made jewelry collections + creates custom, conceptually driven, sculptural adornment for the body.

combining ancient metal-smithing methods with an innovative design sensibility, she seeks to create meaningful and timeless wearable art heirlooms.