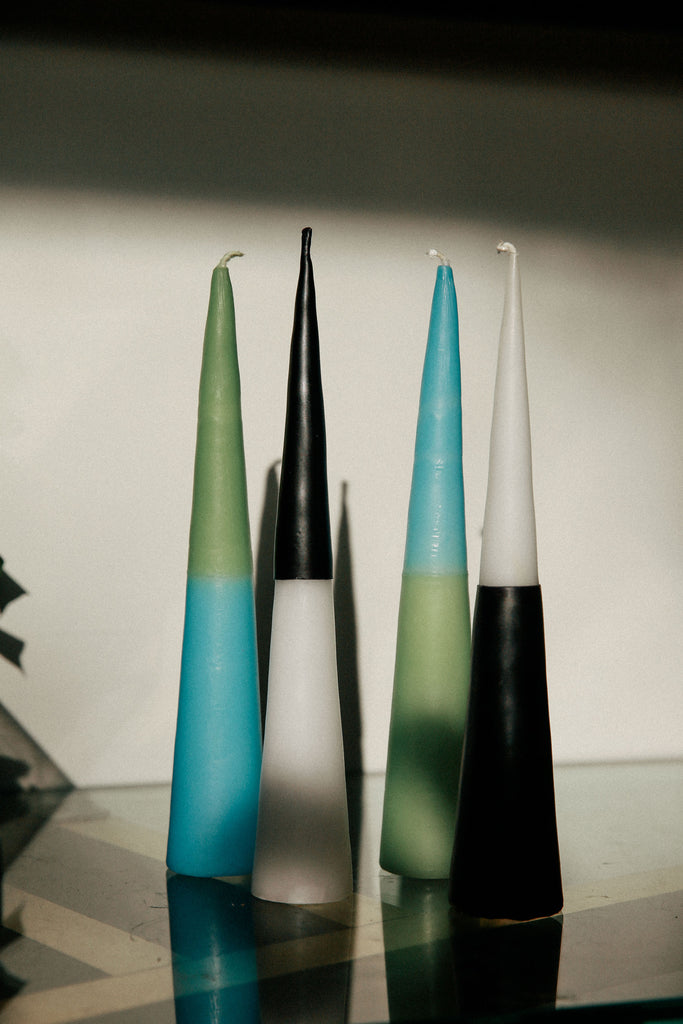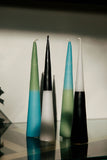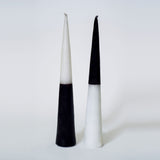 NILE
Yin Yang Candle - Black & White
$ 34.00
Set of 2 candles designed and handmade in Mexico City.

- Burn time 7-8 hours per piece.
- Due to artisanal production of these candles irregularities may occur, no 2 are identical.

- Material: Blend of wax - 100% cotton wick.

- Conical shaped base allows the candles to stand on their own.

**Do not leave lit candles unattended.**
Keep the wick short to ensure the best burn + keep candles away from any droughts or hot surfaces.