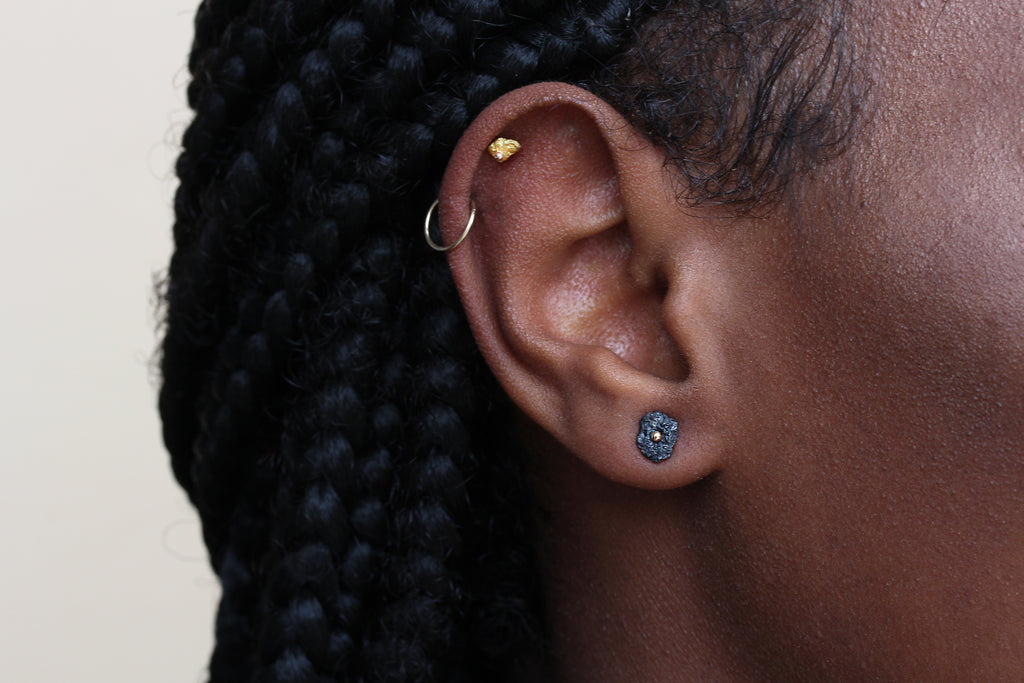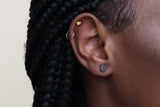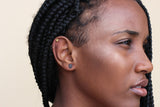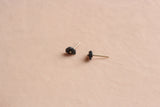 WE ARE ANCIENTS
We are Ancients Raw Black Diamond Stud
$ 163.00
Uncut black diamonds set with 14 carat gold.
- Sold as a single
- Due to the uncut nature of the stones pairs will vary in exact dimensions and color but each pair is approximately 0.50 carat weight total and 5 mm across.
-14k gold backings included in purchase.
All diamonds are conflict free and adhere to the Kimberley Process requirements.
Made in Austin, TX