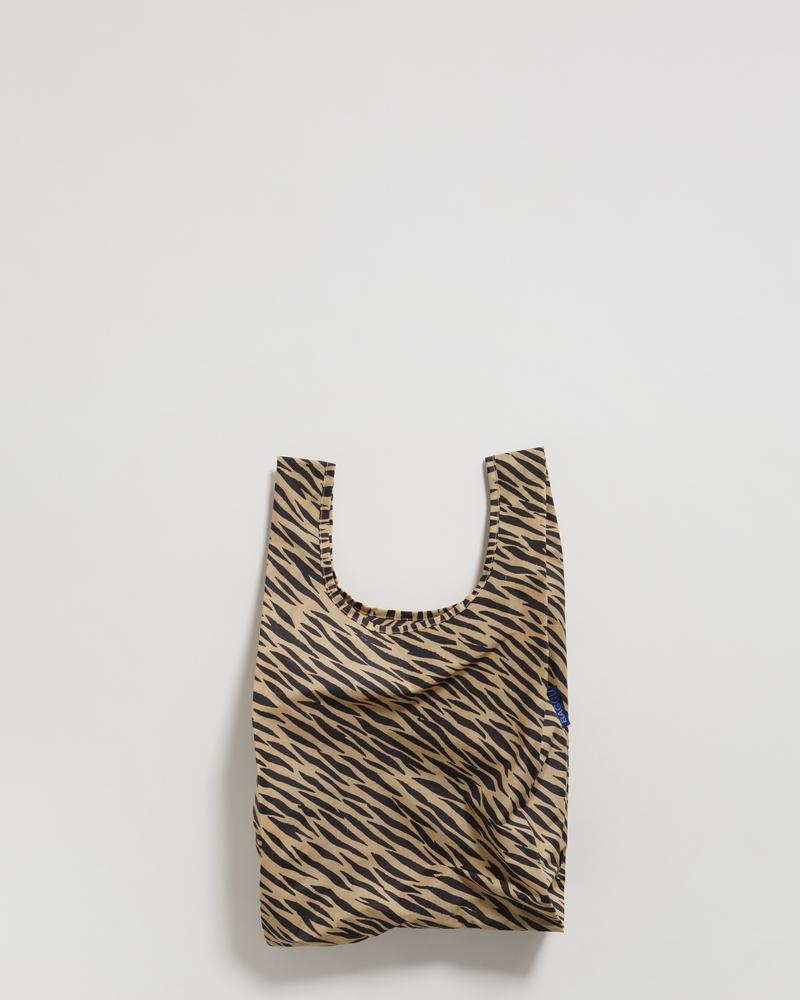 BAGGU
Tiger Stripe- Baby Baggu
$ 7.00
A smaller version of our best selling reusable shopping bag. Perfect for your lunch, a six pack, extra shoes, or a trip to the corner market. Folds into a flat 4 in. H x 4 in. W pouch. Holds 50 lbs.
Dimensions

Materials
100% ripstop nylon (40% recycled)
Care
Machine wash cold, line dry.