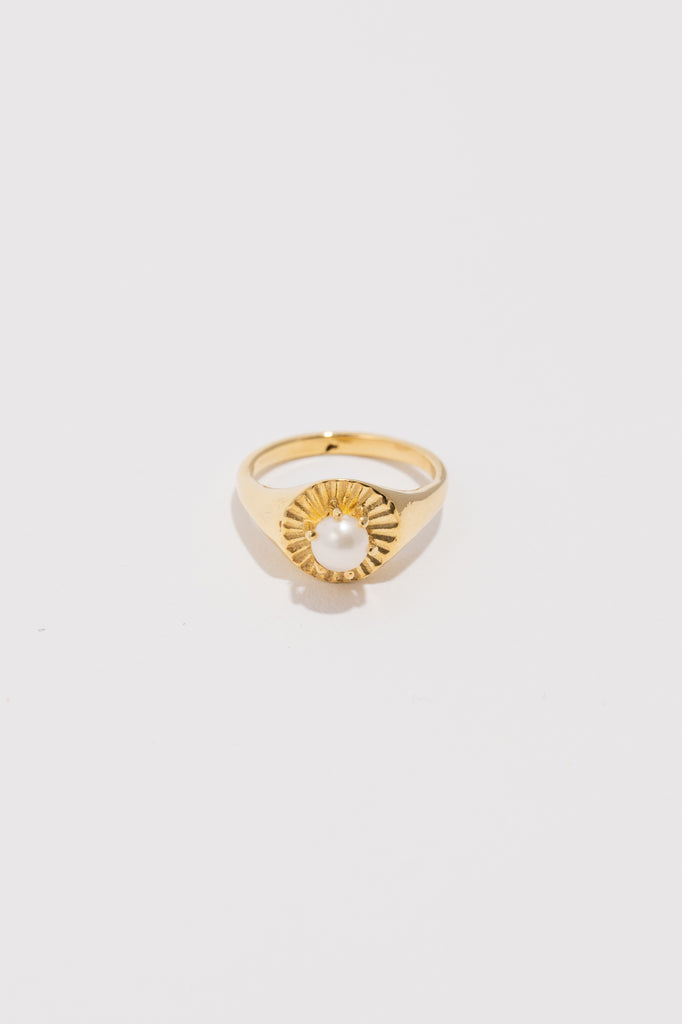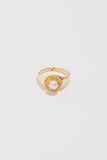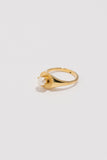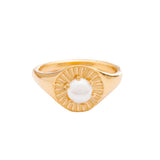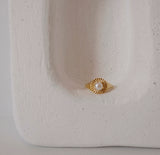 ALE BREMER
Poet Signet Ring
$ 130.00
Round pearl displayed on a signet ring 
Details: 
- 5mm Round Pearl
- Top is .5" width
- 14kt Gold-plated Sterling Silver
From the Muses collection. The ring is inspired by Rosario Castellanos who is a poet and author that talks about issues of cultural and gender oppression. 

Ale Bremer is a jewelry designer born in the desert of northern Mexico - her jewelry is a nostalgic interpretation of the reflection of her culture. Ale currently lives between her studio in New York and in Mexico City where she goes to work with local artisans.