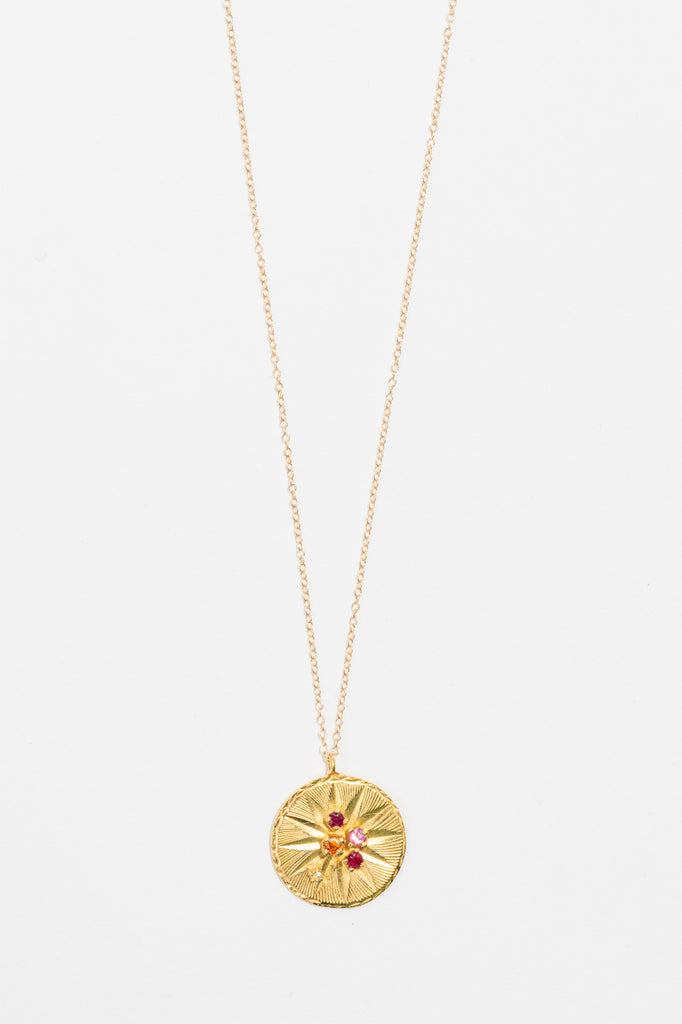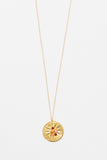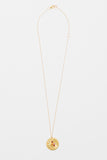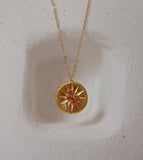 ALE BREMER
Painter Round Necklace
$ 160.00
Coin style pendant hanging on a delicate chain necklace 
Details: 
- 15" - 17" in length
- 14kt Gold-plated Sterling Silver
- Adjustable chain
- Pendant is .75" 
- 2.7mm Orange Sapphire,  2.4mm Red Rubies, 2.6mm Pink Tourmaline, and 1.5mm White Sapphire 
From the Muses Collection. The necklace is inspired by Maria Izquierdo, a painter exploring cultural and ethnic identity. 
Ale Bremer is a jewelry designer born in the desert of northern Mexico - her jewelry is a nostalgic interpretation of the reflection of her culture. Ale currently lives between her studio in New York and in Mexico City where she goes to work with local artisans.