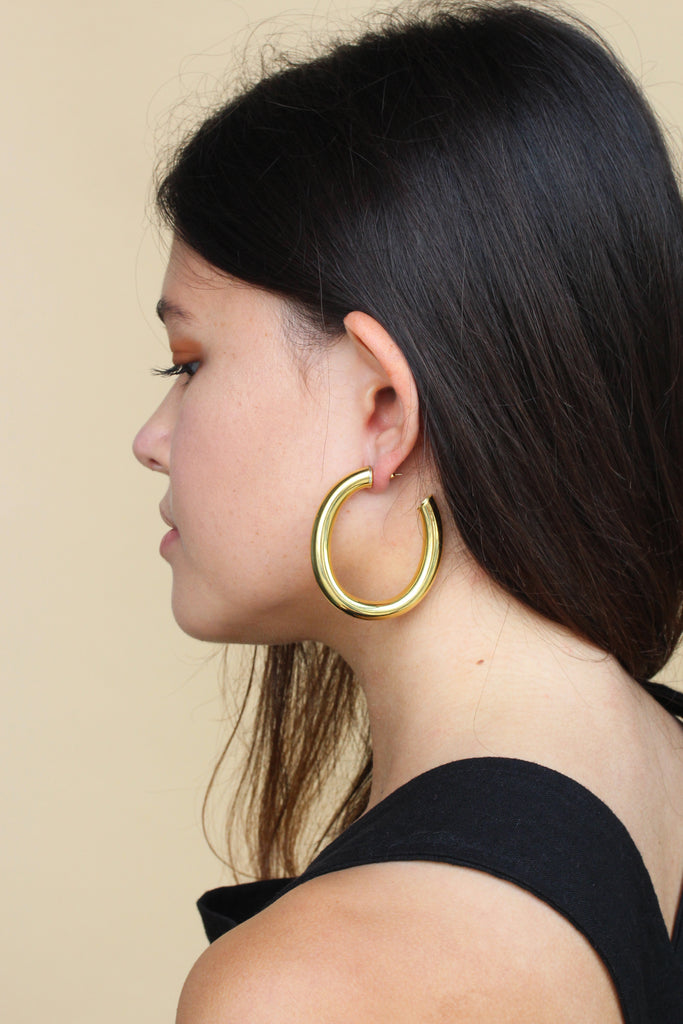 LAURA LOMBARDI
Laura Lombardi Curve Earrings
$ 98.00
Light weight, hollow brass oval hoop earrings, made from vintage brass components.
- 14k gold fill posts
- Earrings measure 2" in height, 1.75" across, opening at top is .75".
- 8mm in diameter.
*Due to the nature of the materials used to create this piece, please anticipate slight variation in color and tone.