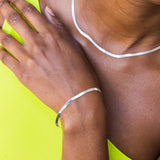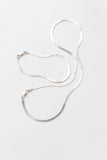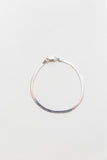 ARO
Herringbone Bracelet
$ 130.00
The smooth finish and fluid movement chain has made the Herringbone Chain our favorite thus far and impossible to take off!

- 7.5" long
- 3mm Thick
- Sterling Silver or 24kt Gold-Plated Silver
- Made in Italy
How to care for a herringbone chain?  The herringbone chain is delicate and must be stored flat or hanging.