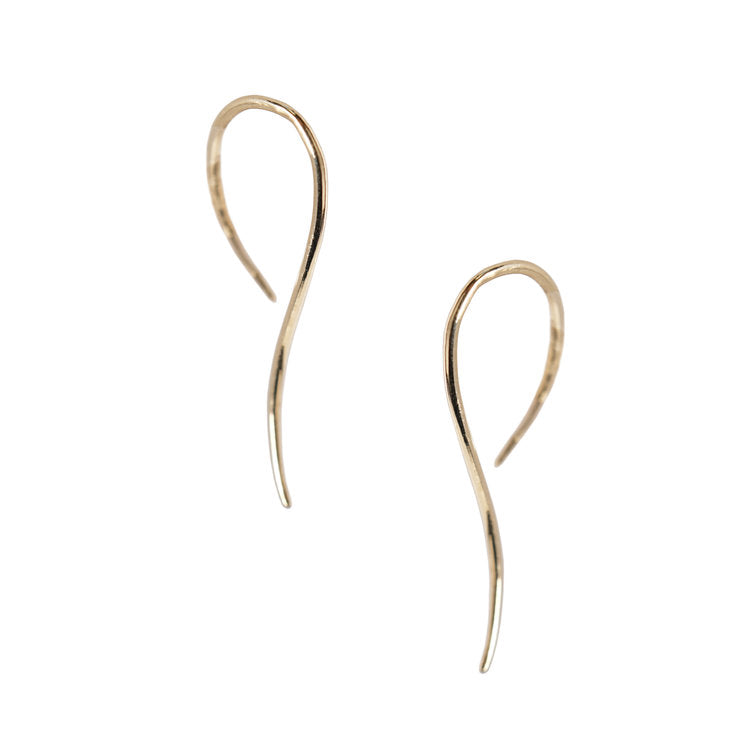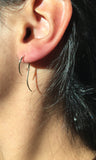 Laurie Fleming
Esyllt Earring
$ 118.50
Esyllt: 'who is gazed at.' She's perfectly tapered and flowy; just the right simple and elegant staple piece for your jewelry box. She can be worn in multiple ways by flipping around and turning up the ear. Even more so when you have multiple piercings! A vessel of glimmering light to be gazed at from every angle.
- Hand-formed at a 19g thickness (about .91mm) 
- Tapered ends
- Just over 1" long 
- Available in 14k yellow gold 
- Sold as a single
Inspired by unearthly atmospheres, myth, and history, Laurie Fleming's handcrafted pieces are built to be future heirlooms worn over lifetimes. Fluid metal forms refined with glowing, custom cut mother of pearl stones reveal a lustrous little world of soft color and light to be discovered in each piece.
Laurie was trained as a designer at OCAD University and hand-carves all the designs in the collection. All the innovative LF signature mother of pearl is hand-faceted just for the line, as many of their other stones are as well. All of their materials are ethically sourced and their studio production practices are responsible for low environmental impact. Each piece from the studio is born of immense care and attention to detail, down to their individually hand-selected and set stones. 
All pieces are handmade in their Queen Street West studio in Toronto.