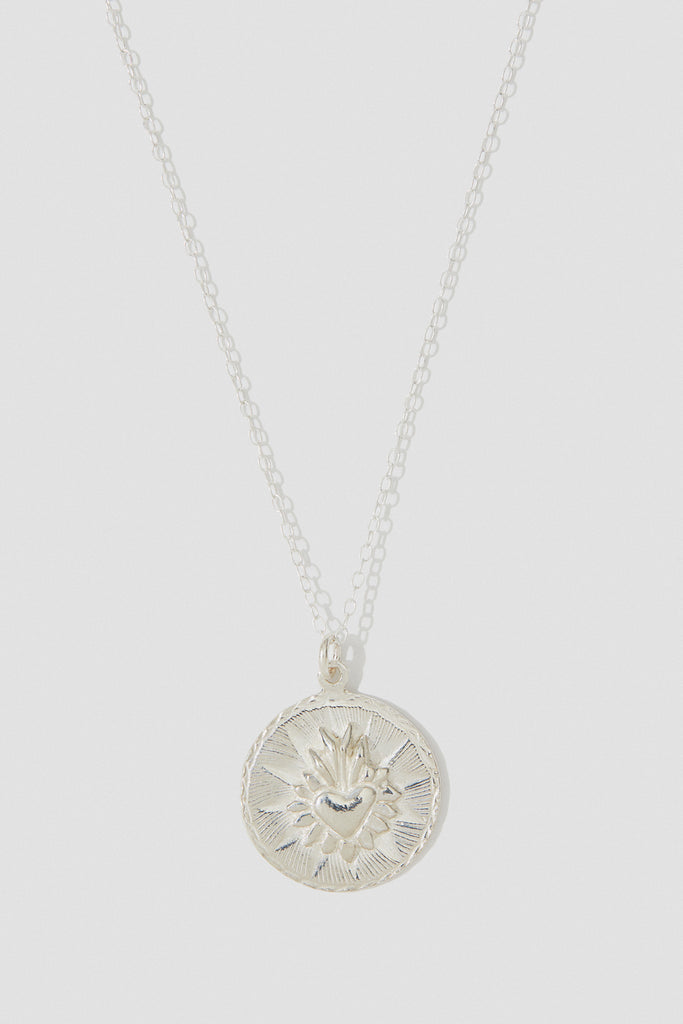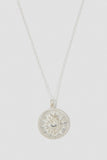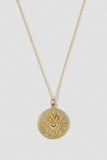 ALE BREMER
Corazon Round Necklace
$ 80.00
A beautifully stylized heart, corazon, on a circular coin-like pendant hanging on a delicate chain necklace. 
- 16" - 17" adjustable chain
- Pendant measures .75"
- Available in yellow brass and sterling silver
Ale Bremer is a jewelry designer born in the desert of northern Mexico - her jewelry is a nostalgic interpretation of the reflection of her culture. Ale currently lives between her studio in New York and in Mexico City where she goes to work with local artisans.
This collection, personal devotion, is rooted in Mexican religious and cultural syncretism. Beyond religious symbolism, this collection recuperates the significance of personal objects of devotement as an intimate reliquary. The featured pieces embody personal memories, struggles, identities, spiritual and consciousness awakenings, beliefs, and desires. In Personal Devotion, jewelry acts as an archive of feelings in which each piece records a personal symbolism and/or a visual metaphor our lived subjectivity. This line of personalized jewelry captures the allegorical value of the individual's journey and provides an interpretation of a profound inner meaning of life.