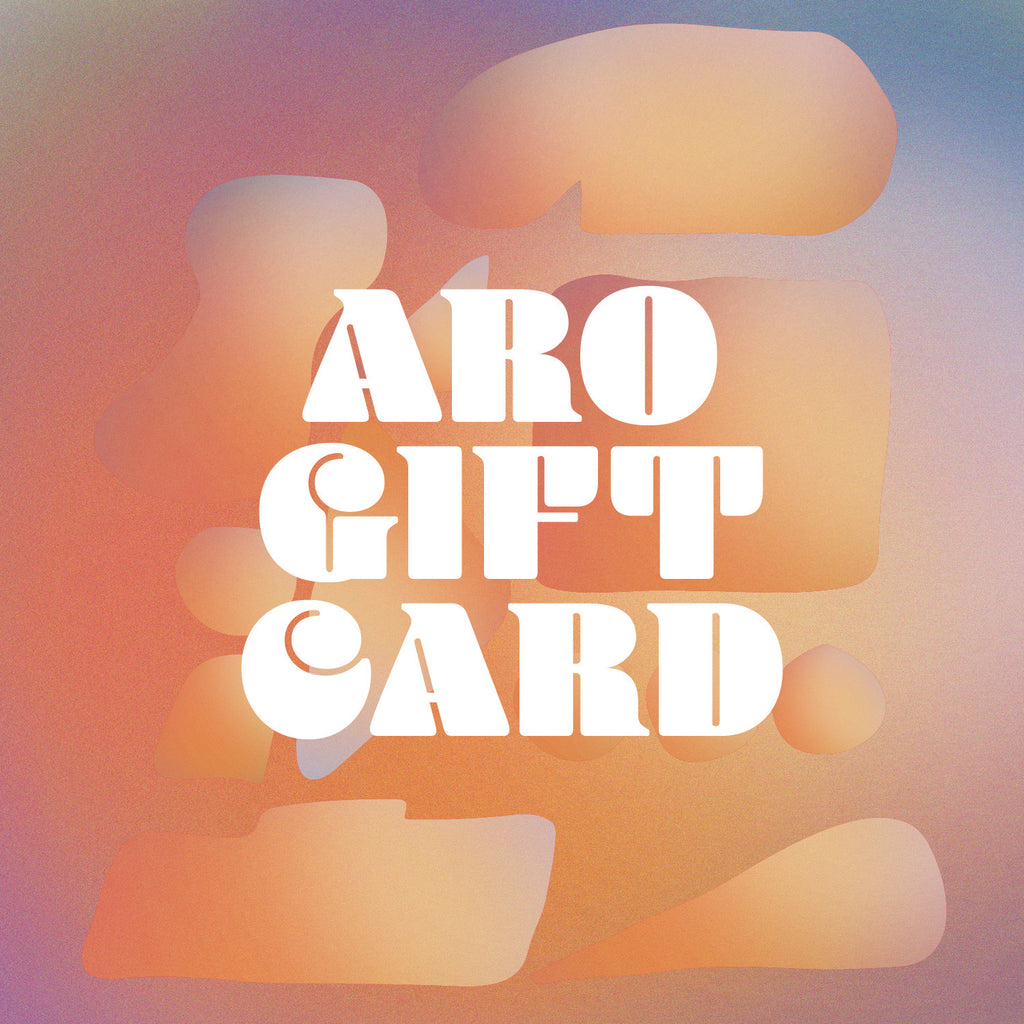 ARO
ARO Gift Card
$ 10.00
Don't know a ring size or if they have pierced ears? We've made gifting easier for you, gift cards now available in all denominations, starting with $10. You pick out a denomination and we'll either email or mail a gift card - whatever you prefer! Expect an email from us confirming your choice after you purchase.
* Note - If you don't see the quantity you want to give, then email us at info@shop-aro.com and we'll make it happen.
Directions - after you purchase please email us the following information.
1. If you want a digital or mailed Gift Card
2. Who we should send it to!
Gift Cards that are shipped will need to pay a shipping fee and this will be charged separately.