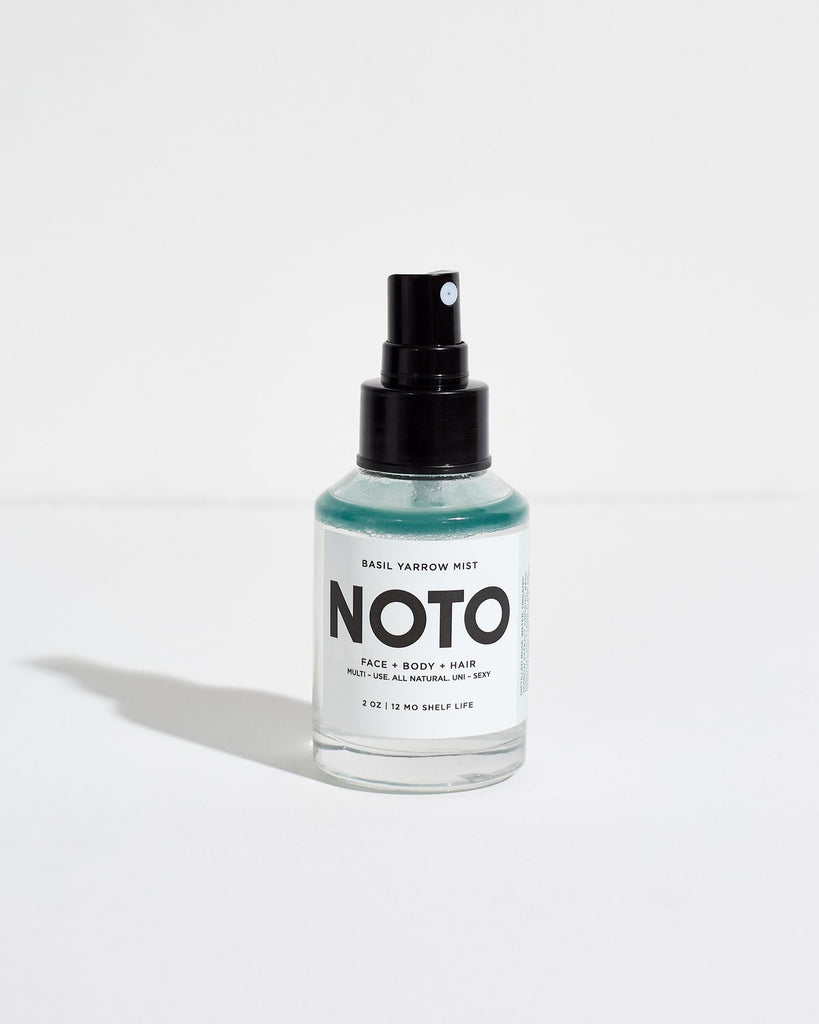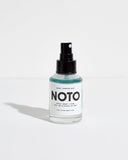 NOTO botanics
NOTO botanics - Basil Yarrow Mist 2 oz.
$ 21.70
A gentle-toning mist to awaken thirsty and tired skin, hair , and senses with the unique smell that Basil and Ylang Ylang offers.
APPLY:
Spray any time of day or night to the face, under arms, neck, hair, etc.   
MULTI-USE:
Use as light moisturizer or complement other products with added benefits to freshen and hydrate with soft toning on skin or hair.
TIP:
Refrigerate for extra refresh-ing!  Add a few generous mists to hair to awaken and refreshen your sexy bed head.
HEROINE + HERO INGREDIENTS:
Distilled Rose Water- 

calming, hydrating

Organic Yarrow extract - 

purifying, calming, wound healing

Organic Basil essential oil - 

opens lung and nose passageways

Ylang Ylang oil - 

mood lifter, antiseptic, aphrodisiac

German (blue) Chamomile -

 high azulene content, calming, anti-inflammatory, sebum restorative

Witch hazel - 

antiseptic, antibacterial 

Lavender - calming 
Water

 

- hydrating